When Is the Right Time to Add New Members to Your Team?
December 7, 2021
Adding new members to your team can be an exciting time for your business. However, this change may alter the dynamic of your team in unexpected ways. Before you begin searching for new faces to add to your company, you may want to ask a few questions to ensure it's the best choice for your business.
Is There Enough Time for You or Your Current Team to Get Work Done?
If tasks or orders are often left uncompleted at the end of the day, it might be time to expand your workforce. Hiring new team members can help you prevent lost orders and improve the overall quality and quantity of work.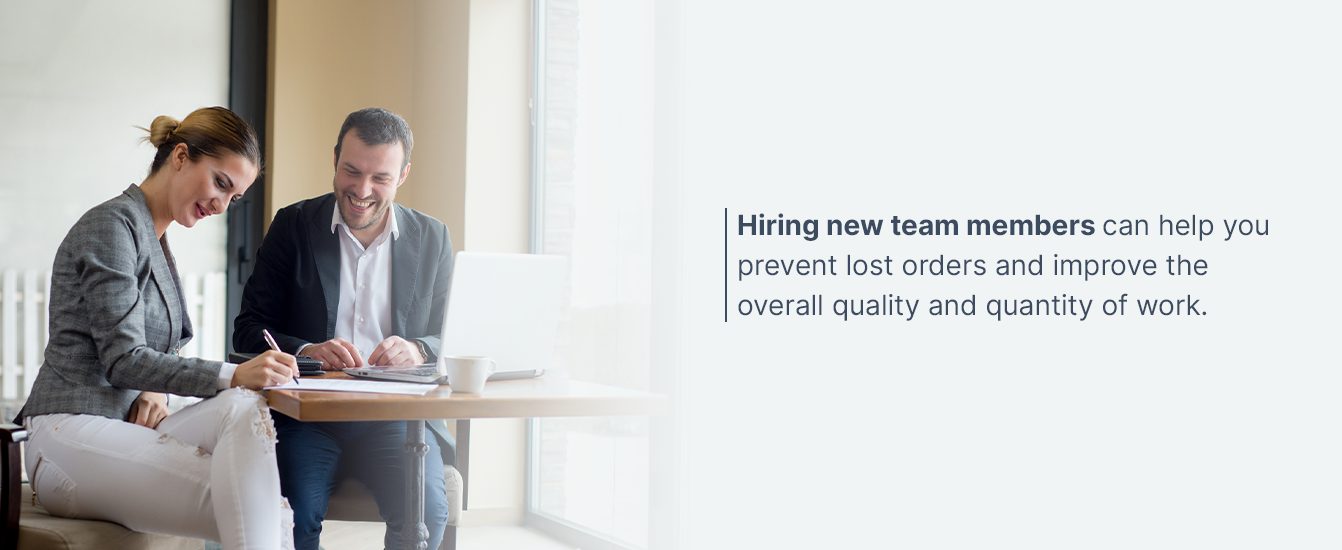 Are There Tasks Your Team Could Use Help With?
If you find yourself or your employees repeatedly making errors as you try to tend to many different tasks at once, it may be helpful to hire a new team member with specialized skills. For example, if you notice you keep making errors during bookkeeping, it may be time to hire somebody with experience in accounting.
Do You Have the Financial Resources to Add New Team Members?
Before hiring a new team member, you want to be confident your payroll can maintain another individual — even if your business doesn't experience growth.
If the value of adding new team members is clear, your next step should be to review your record books. Consider cash flow and profitability. You might be able to cut back in other areas to find the funds to hire a new team member. Be sure to factor in all the associated costs, including training and onboarding.
How to Successfully Integrate New Employees
After hiring a new team member, it's vital to help them feel welcome in the company. In successfully integrating into a new team, your new hires will feel comfortable with their co-workers and confident in their roles. Some new employee integration techniques include:
Introducing your new team member to your current employees.
Communicating your expectations and maintaining open communication, especially throughout the first few months.
Sharing the values, culture and traditions of your team.
Bringing your team together through bonding activities such as group lunches or happy hours.
Contact Three Sixty Seven Advisors Today
Three Sixty Seven Advisors is a middle-market mergers and acquisitions transaction process advisory firm you can trust. Our knowledgeable team uses years of industry experience to help business owners of all sizes achieve the best outcomes in transactions. To learn more about what sets us apart, contact us today.