What Is Debt Advisory?
March 1, 2022
Whether you're investing in new equipment, creating working capital, or making an acquisition, your business requires the right capital partner in the process. With so many financing options to choose from,
navigating the market and selecting the best partner may be difficult. Debt advisors
support you throughout the borrowing process, helping you secure the best terms and get your desired results quickly.
The Benefits of Working With Debt Advisors
Choosing a financial institution is only the first step — as a business owner, you want optimal, end-to-end solutions. Corporate debt advisory makes achieving your debt financing goals more doable. A debt advisor
will help you by creating several options in the market and help provide feedback on what are potential scenarios for your business. Hiring an advisor ensures you can undertake new projects, manage capital
expenditures, and drive your strategic plans to completion.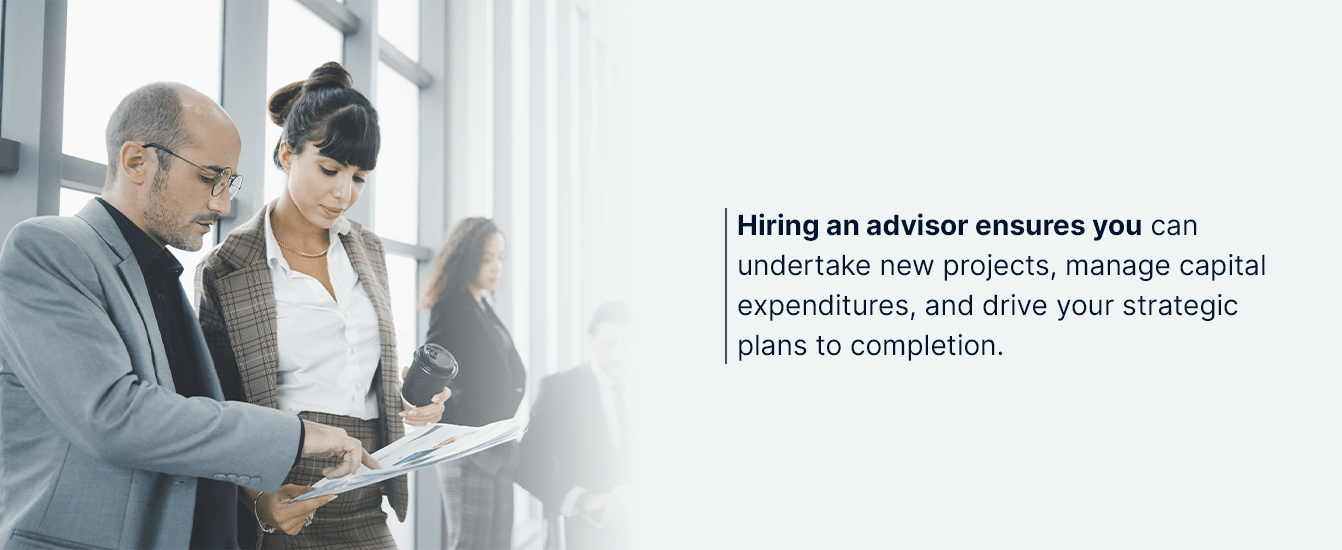 With debt advisory, you'll minimize the guesswork, maximize your credit availability and be able to focus on other administrative tasks. Professional debt advisors are:
Independent: Your advisor won't have an exclusive affiliation with any institution, allowing them to open up new doors and completely align with your objectives. You'll have more provider and
financing options for enhanced flexibility and ideal answers to critical decisions.
Collaborative: The best debt advisors work as a team. You'll receive more professional input, opinions and guidance than you would with a single in-house employee.
Insight: Each company has unique goals and needs. From health care to manufacturing, debt advisory services span numerous industries. Depending on your industry and current
structure, your financing capabilities can be vastly different than you may expect.
Responsive: Debt financing requires attention to detail, timeliness and transparency. A dedicated team offers a tight-knit, long-term partnership with advisors who understand your situation and
aspirations.
Contact Three Sixty Seven Advisors for Corporate Debt Advisory Services
From traditional bank loans to the non-bank capital markets, Three Sixty Seven Advisors has the experience and collaborative mindset to help you accomplish your goals. We ensure businesses of all sizes realize the
best outcomes. Contact us today to learn more about how we can help you.